A coalition of human rights organizations is pressuring the Mauritanian government to release human rights defenders held in prison.
For over a year, Mauritanian anti-slavery activists Moussa Bilal Biram and Abdellahi Matalla Saleck have been held in a Saharan desert prison in Bir Moghrein. The prison, more commonly used to house terrorists, is in an unsafe remote region of the country 1,200km away from the capital city of Nouakchott where they live. Whilst in detention Moussa and Abdellahi have reportedly been tortured, and have injuries consistent with being bound in painful positions for hours at a time.[1]
Why are Moussa and Abdellahi suffering in a remote prison with no possibility of visits by their lawyers or loved ones? Simply for speaking out against
slavery.
They have been convicted of, among other charges, incitement of riots and violent rebellion against the government. However, no evidence of these crimes was provided at trial.[2] We believe that the authorities are targeting Abdellahi and Moussa because they are leading members of the Mauritanian anti-slavery organization the Initiative for the Resurgence of the Abolitionist Movement (IRA). Moussa and Abdellahi are innocent and should never have been detained, charged or convicted of these crimes but are being persecuted as anti-slavery activists. Their case has recently been referred to Mauritania's Supreme Court and is awaiting scheduling.
We call on Mauritania's Minister of Justice to immediately relocate Moussa and Abdellahi to a prison in the capital Nouakchott, pending their Supreme Court hearing, which should grant them immediate and unconditional release.
Since IRA was founded in 2008, the Mauritanian government has refused to legitimize the group's work to end slavery and regularly arrests its members on a variety of specious charges, such as belonging to an unrecognized organization.[3]
This isn't the first time that the Mauritanian government has tried to silence anti-slavery activists. In 2014, many of you supported our campaign for the release of IRA President, anti-slavery activist Biram Dah Abeid. Nearly 400,000 Freedom United supporters like you took part and our support and pressure to revisit his case made a huge impact![3] Mauritania's Supreme Court ruled in Biram's favor in May 2016 and he was freed.
Relocating Moussa and Abdellahi to a safer prison near Nouakchott is just the first step on the path to justice for these men. They are innocent of these bogus crimes and their detainment especially to a region like Bir Moghrein, is targeted and completely unwarranted. We ultimately want to see Abdellahi and Moussa fully exonerated and released.
International pressure can make a real impact on activists' right to speak out in Mauritania. If we can leverage global pressure for Moussa and Abdellahi's case, the Minister of Justice will know the world is watching – creating a safer organizing space for other activists working to end slavery and caste-discrimination in Mauritania. That's why it's more important now than ever that we stand up for Moussa and Abdellahi and get them relocated ahead of their Supreme Court hearing.
PETITION TEXT
To Minister of Justice Brahim Ould Daddah,
We commend Mauritania's steps toward ending slavery, with 2016 marking the country's first successful prosecution since the stronger 2015 anti-slavery law was adopted. However, we have serious concerns that it is becoming increasingly difficult for citizens advocating to end the daily practice of slavery to work without fear of persecution by the government.
Anti-slavery activists Moussa Bilal Biram and Abdellahi Matalla Saleck are currently detained in the remote desert region of Bir Moghrein without justification, 1200km away from their home Nouakchott. They do not have access to their lawyers nor loved ones. We are also very concerned to learn of reports that Mr. Biram and Mr. Saleck have suffered torture. It is our firm belief that Mr. Saleck and Mr. Biram are innocent of any crime and should never have been detained. We look forward to the rapid scheduling of their Supreme Court hearing, which should lead to Mr. Biram and Mr. Saleck being fully exonerated, released and free to continue their work without fear and persecution.
We are calling on you to immediately relocate Mr. Biram and Mr. Saleck to [prison name] in the capital city of Nouakchott and:
Ensure access to healthcare;
Formally investigate allegations of torture;
Ensure regular visiting rights by legal representatives and family members; and
Support the rule of law, including the operation of the Supreme Court, before which Mr. Biram and Mr. Saleck's case should be heard without delay, resulting in their immediate and unconditional release.
---
Please sign the Petition on the website of Freedom United
Campaign Partners include: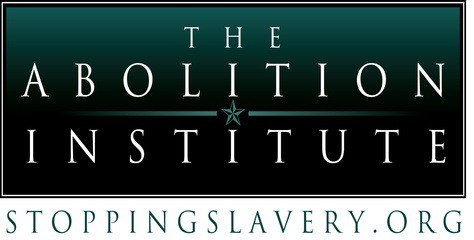 ABOLITION INSTITUTE
The Abolition Institute was inspired by the ground-breaking CNN expose "Slavery's Last Stronghold" by John Sutter and the efforts of Mauritanians, residing both inside and outside the country, to end slavery. In the spirit of the abolitionists from around the world who have fought slavery since ancient times, the Abolition Institute was formed to end the practice in Mauritania forever.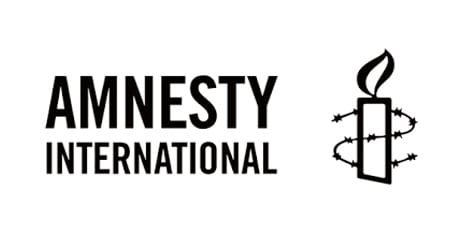 AMNESTY INTERNATIONAL
Amnesty International is a global movement of more than 7 million people who take injustice personally. They are campaigning for a world where human rights are enjoyed by all. They are independent of any political ideology, economic interest or religion. No government is beyond scrutiny. No situation is beyond hope. Few would have predicted when they started that torturers would become international outlaws. That most countries would abolish the death penalty. And seemingly untouchable dictators would be made to answer for their crimes.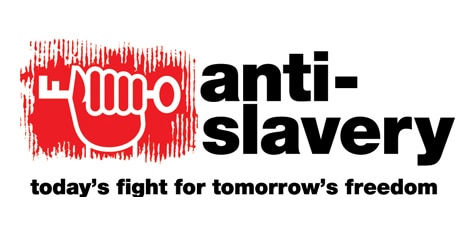 ANTI-SLAVERY INTERNATIONAL
Anti-Slavery International is the world's oldest international human rights organisation, founded in 1839 by British abolitionists. They work to address the root causes of slavery through raising awareness, campaigning, and directly engaging with governments and international organisations. Working in partnership with local organisations they support individuals and communities affected by slavery and facilitate access to education, justice and compensation for people freed from slavery.
L'ASSOCIATION DES FEMMES CHEFS DE FAMILLE (AFCF)
AFCF is an organization established in 1999 working to defend the human rights of women and children in Mauritania. AFCF is led by a multidisciplinary team of sociologists, nutritionists, and experts in economic development and communications. As part of their work, AFCF helps victims of slavery to set up projects that will help them become more financially independent and aims to bring about solidarity between women of different social backgrounds in order to fight for gender equality in the country.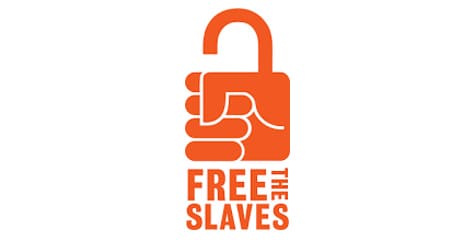 FREE THE SLAVES
Free the Slaves is an anti-slavery organization based in Washington, DC. They liberate slaves around the world and change the systems that allow slavery to exist. They work side by side with small, grassroots organizations where slavery is prevalent to provide small funding, training, monitoring, and mentoring for solutions to eradicate slavery forever. They use a model that engages community members to form protection or vigilance committees that identify enslaved and vulnerable families, facilitate rescue, and address key vulnerabilities such as rights education, education, health, and legal services to prevent new cases of slavery.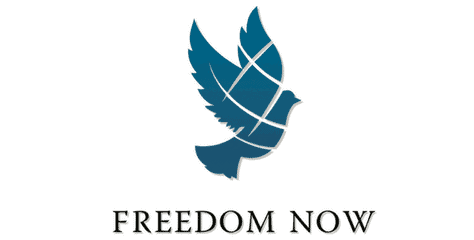 FREEDOM NOW
Freedom Now is a U.S.-based non-profit, non-governmental, and non-partisan organization that works to free individual prisoners of conscience through focused legal, political and public relations advocacy efforts. They strategically sequence legal, political and public relations advocacy to free prisoners of conscience from illegal detention.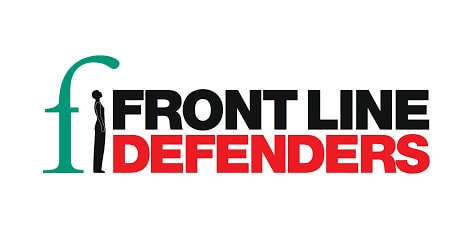 FRONT LINE DEFENDERS
Front Line Defenders provides rapid and practical support to human rights defenders at risk through: international advocacy, including emergency support for those in immediate danger; grants to pay for the practical security needs; trainings and resource materials on security and protection; rest, respite and other opportunities for human rights defenders dealing with extreme stress; opportunities for networking and exchange between human rights defenders; the annual Front Line Defenders Award for Human Rights Defenders at Risk; and an emergency 24-hour phone line for human rights defenders operating in Arabic, English, French, Russian and Spanish.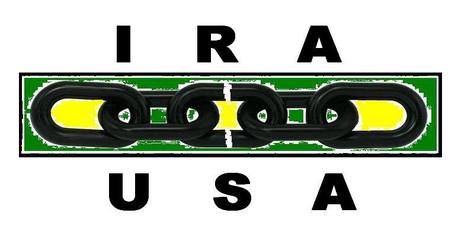 INITIATIVE FOR THE RESURGENCE OF THE ABOLITIONIST MOVEMENT (IRA) – USA
IRA – USA is organized as a non-profit corporation in Washington DC to fight against slavery, racism, and gender oppression in Mauritania.
INTERNATIONAL TRADE UNION CONFEDERATION
The International Trade Union Confederation (ITUC) is the global voice of the world's working people. The ITUC's primary mission is the promotion and defence of workers' rights and interests, through international cooperation between trade unions, global campaigning and advocacy within the major global institutions.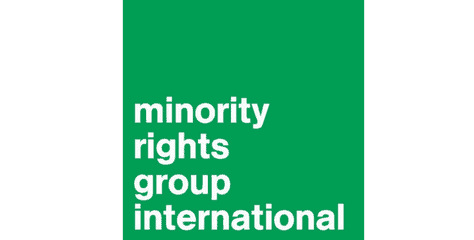 MINORITY RIGHTS GROUP
Minority Rights Group is the leading organization working for the rights of ethnic, religious and linguistic minorities and indigenous peoples worldwide.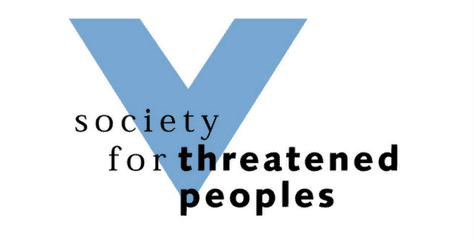 SOCIETY FOR THREATENED PEOPLES
The Society for Threatened Peoples (STP) is an international human rights organization that advocates for threatened ethnic and religious minorities, nationalities and indigenous communities. They support victims of crimes against humanity, and are not afraid to name the perpetrators and their accomplices.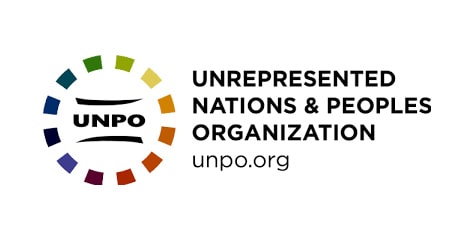 UNREPRESENTED NATIONS AND PEOPLES ORGANIZATION
The Unrepresented Nations and Peoples Organization (UNPO) is an international, nonviolent, and democratic membership organisation. Its members are indigenous peoples, minorities, and unrecognised or occupied territories who have joined together to protect and promote their human and cultural rights, to preserve their environments, and to find nonviolent solutions to conflicts which affect them.